Services Offered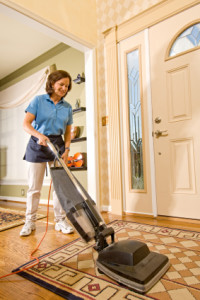 Take the hassle and hard work out of keeping your home clean: Call Champion Cleaning Contractors, Inc. today! We're a professional cleaning service in southern Westchester County, and we're here to help take care of all your housekeeping and maid service needs. From routine cleaning services to one-time party or real estate cleanups to exterior cleaning like pressure washing, our trained professionals are ready to help keep your property clean from top to bottom. Pick up the phone and give us call—then sit back and relax while Champion Cleaning Contractors, Inc. takes care of your home cleaning services and more!
Experienced Housekeeping Professionals
While some cleaning service companies come and go, Champion Cleaning Contractors, Inc. has been around since 1982. That means we have 29 years of hands-on experience providing maid service to your friends and neighbors throughout Westchester County. In our decades of service, we've developed a reputation as the housekeepers who will bring you the best quality at the best price! We work hard to make certain that every customer is completely satisfied with our house cleaners, and we are careful to safeguard your home and belongings as we clean. At Champion Cleaning Contractors, Inc., our teams of housekeepers will make sure that your home or office is neat, fresh, and shining before we consider the job done.

For your protection, Champion Cleaning Contractors, Inc. is both insured and licensed. There are many cleaning service companies out there, but most are not licensed or insured. Our home and office cleaning service is both. We want you to have the maximum peace of mind and quality assurance that our housekeeping service can give you! Don't rely on house cleaners that might let you down: Champion Cleaning Contractors, Inc. is licensed and insured to make certain we can always take the best care of you.
Free Estimates
Affordable pricing is one of the Champion Cleaning Contractors, Inc. trademarks, and we're pleased to be able to provide you with convenient, free estimates. We'll create a comprehensive outline of the costs of your maid service or pressure washing project so you know what our house cleaning service will cost before we ever start. Just one of the many ways we take great care of our customers, you can rely on us for cost-effective, quality house and office cleaning services of all kinds.
Customer Satisfaction
Champion Cleaning Contractors, Inc. is a local, family-owned maid cleaning service. Our housekeepers are dedicated to helping our friends, neighbors, and community members get their properties sparkling clean and fresh. We're here to take care of YOU! From providing all cleaning supplies and equipment for your convenience to only employing trained professionals, we go above and beyond to make certain you get the quality and superior customer service you deserve. You can be fully confident that our maid cleaning services are the best around. Have questions? Just e-mail us or call now.